Chris' Blog at Broadstone
Chris Harrison talks golf on his very own blog.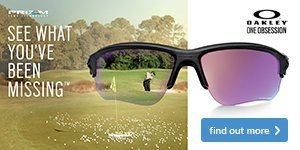 Oakley Glasses
It's the time of year where you start packing your clubs into your travel bag, ready for a few days abroad with your friends surrounded by nothing but beautiful sunshine and stunning courses. But one accessory that is often overlooked is a pair of golf-specific sunglasses!